The Fog Machine of War
Observations, Stories and Advice from the Showbiz Trenches 
A New Book by Matt DiSero
I won't make a dime from this book. Not one red cent.  Profits are going to a children's magic school in South America.  Read about it below. The book is selling for 20 bucks. Twenty bucks, and collectively we might be able to help a bunch of kids get to live out their dream of becoming magicians with better supplies and more access to all sorts of things.
This is a book for people in the entertainment industry and those who aren't.  Everyone. I think there's insight and entertainment for all. There's swearing and stories and advice.
You can buy it from:
and other Amazon sites worldwide.
Money raised is going to Academia Boliviana de Magia e Ilusionismo, a magic school for children in Bolivia. Check out their Facebook page; they do incredible work. It's a really cool project started by Mago Byron and Maria Schwieter.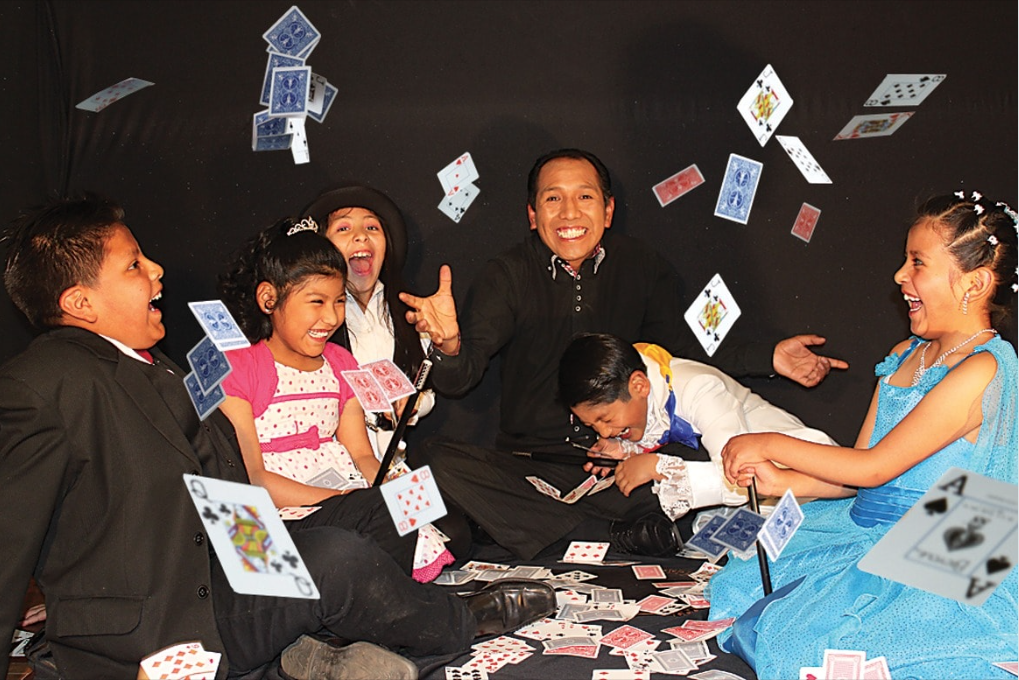 Look at those kids — how cool is that??? Again, be sure to check out their Facebook page to learn more about the school, the people and the work.
I like what they're doing. They're helping kids who love magic become magicians, offering them props and guidance with performing. It builds confidence and community. I love it.
Magic has given me ( and most of us )  an incredible career of travel throughout the world and friends and experiences beyond my imagination. I figure it's about time to give back.
The school is in Bolivia, a part of the world always in need of financial help… so this is what I'm doing. Trying to help. I hope that's what we ALL do. Really, this won't be a donation from me, but from us ALL. Collective effort, y'know.
Finally, Amazon doesn't tell me who buys the book, only that copies are sold…  so even if you hate me, buy the thing. You can make fun of me, or of the writing, or use the book to level your washing machine, whatever. 20 bucks, cheap price to trash the book 😉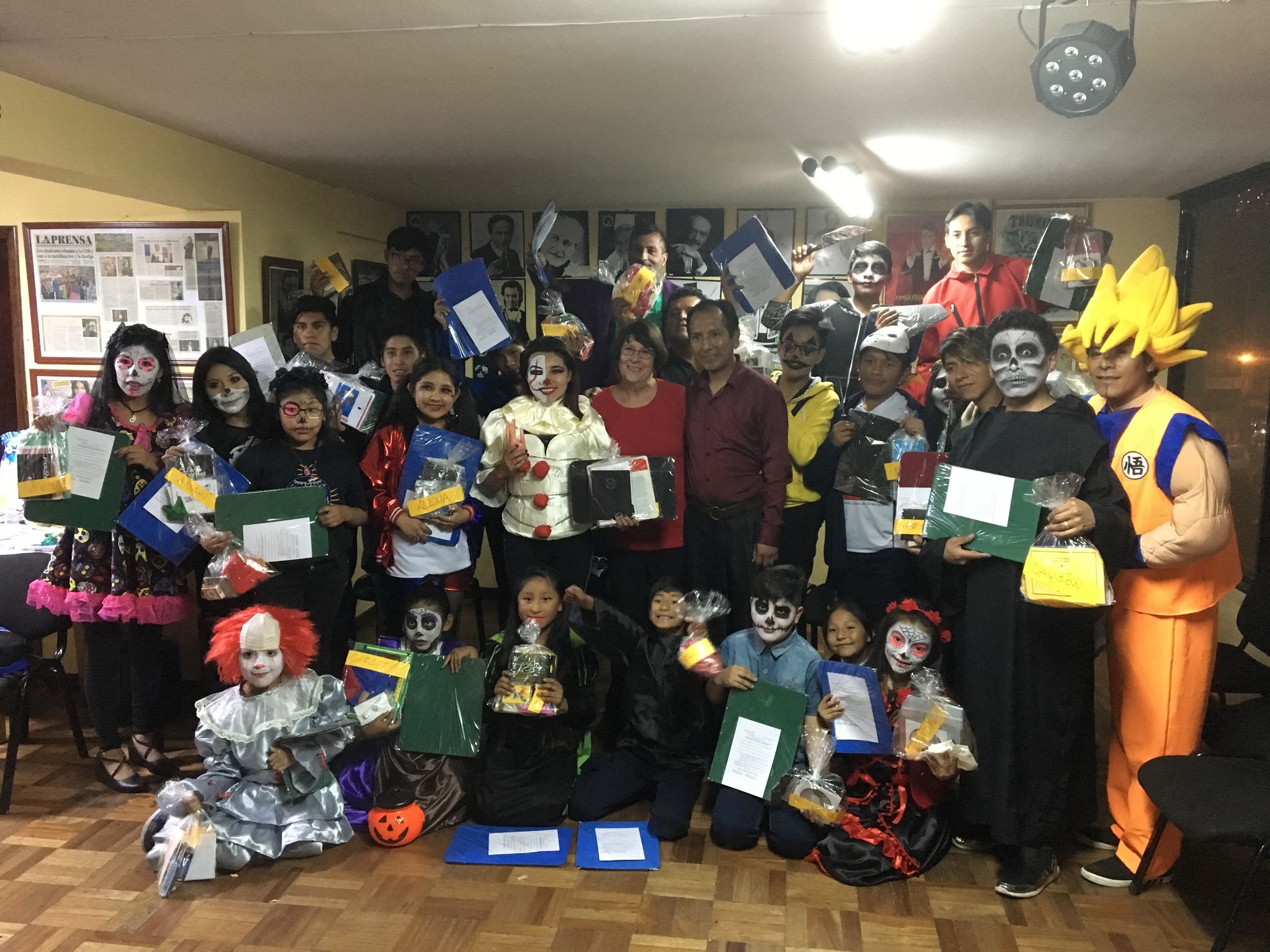 Here is a photo of the academy during Halloween. We had a party and the kids performed and I gave them the magic pads, etc., that were donated by magicians from FFFF. Very happy kids.
Special thanks to Shawn Farquhar for the recommendation to the school. Much appreciated.
As for the book itself, here's the description from the back cover:
The fog of war. It's a Clausewitz paraphrase, but generally refers to a military expression pointing out the difficulty of making decisions when you're in the middle of the fight.
Performing can be like that, too. When you're out on the stage, fighting it out for the attention and respect of the crowd and things are happening all at once—like hecklers and sound problems and 50 feet of dance floor ahead of you and the conditions aren't very good—it's hard to make decisions. I always thought it was like a firefight in a war. Thus the title, but for showbiz, The Fog Machine of War. Those fog machines are everywhere, man.
Within these pages you'll find some advice to help navigate the battle and prepare in the war room that is the rehearsal space and green room. Along the way there's some stories that might also help you avoid some of the pitfalls I've fallen into throughout my career.
Better call in reinforcements…
Good Night and Good Luck,
Jane Doe