I've been absent again for some time. I know, it's becoming a theme, but the upside is no one reads this, so google if you're listening, I'm sorry.
I just returned from performing on Holland America's Koningsdam for a week. I flew Toronto to Bridgetown Barbados and then sailed back to Lauderdale. The shows were simply amazing. This class of ship, the Pinnacle class, has a rounded almost surrounded stage. I really REALLY enjoy working it because the audience is so close and the connection very strong. The low ceiling and low rake on the seats make for a very cool almost comedy club atmosphere. Everything about that room feels like a comedy club except it seats about 800 people.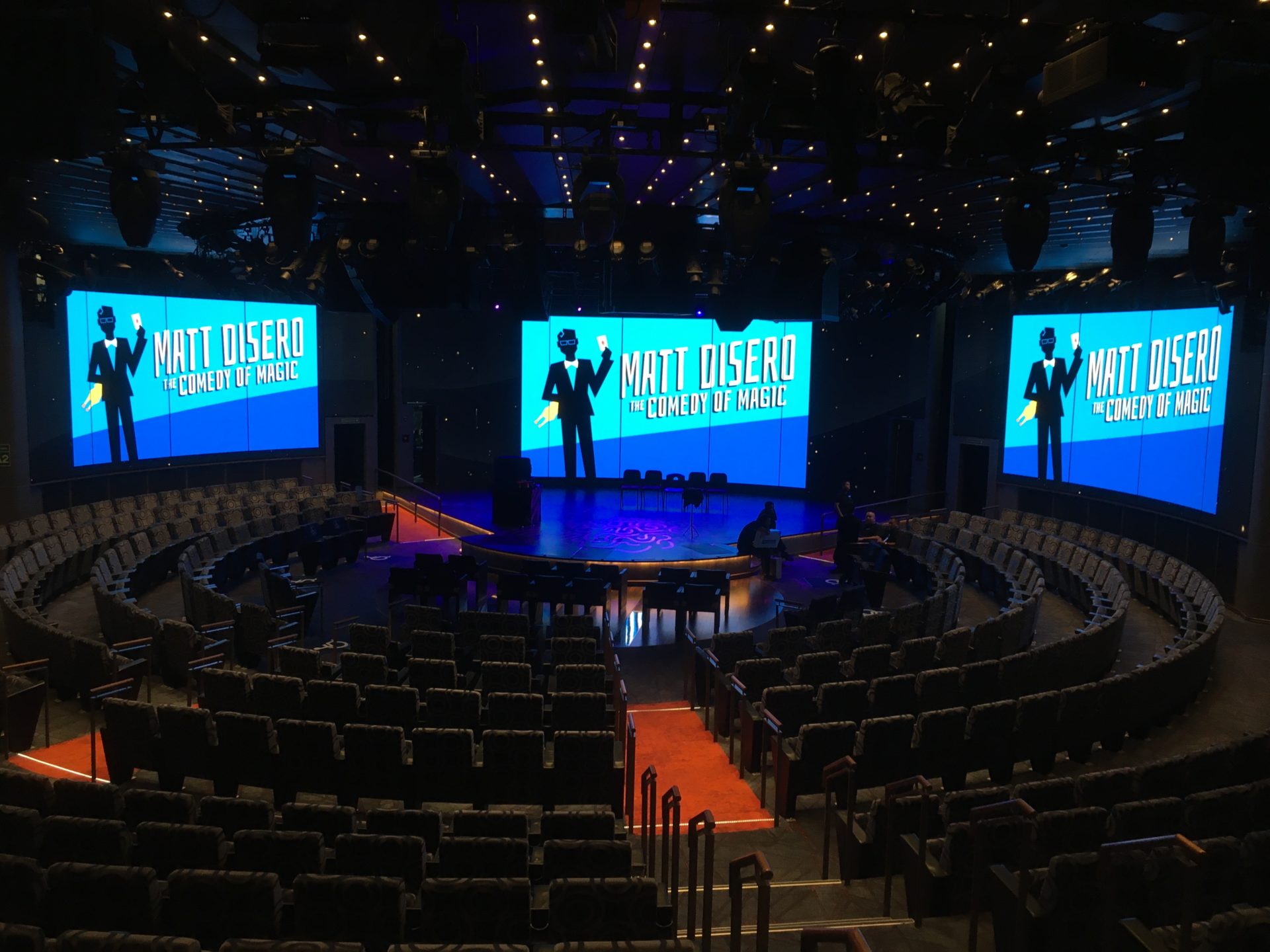 I have a lot of respect for the way Holland America does things. The crew and food, housekeeping, you name it. All top notch. The service passengers receive is nothing like I've ever seen before on other cruise lines. Its really fascinating. If there's an issue, question, problem with any little thing, its fixed NOW. Perhaps it's a Dutch thing, but the crew seem to be quietly proud of the level of service they offer.

You'd think these things don't matter to me, that they're outside of the theatre and therefore outside of what I should care about. That's simply not true and any entertainer who thinks that likely should not be performing on a ship. There's the thing, ALL boats rise ( to put a badly places sea reference in ) when everything is working in unison to make the guests happy. If housekeeping, food service, shore ex, etc are all making passengers happy, when they enter my theatre, they're already excited and ready for a great show. I put up these images on the screen preshow to build anticipation for the oncoming performance, and it really helps, but nothing more so than happy guests.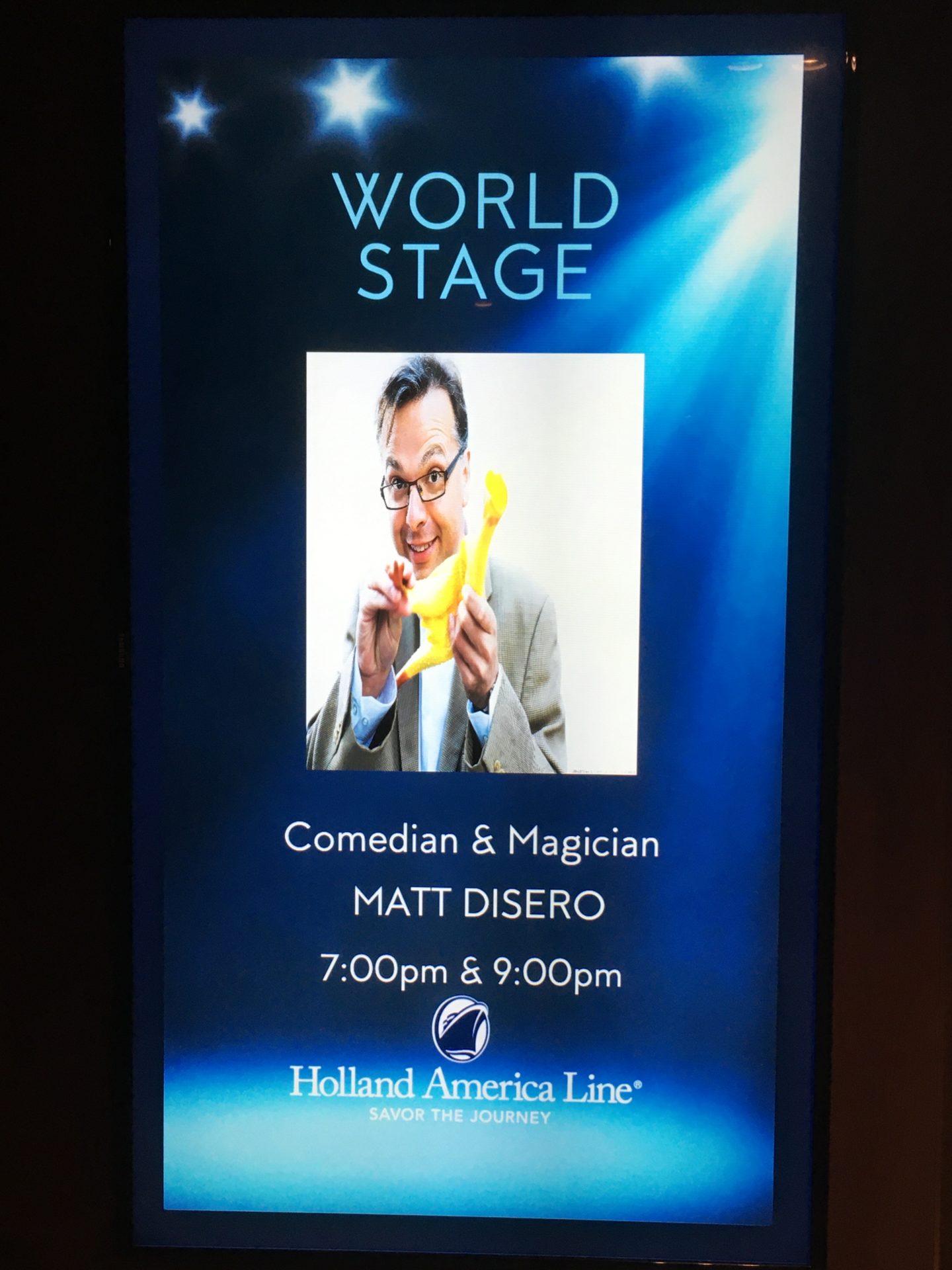 I suppose in the end its this, I like adding my talents to places I respect. I like to work in an environment where everyone is treated well and in a good mood, including myself. It makes my work easier and my performance better. Of all the cruise lines I've performed on over the last 15 years; I feel Holland America is the gold standard for service. It should never be lost on entertainers that the psychological makeup of an audience prior to the show is very very important. It's clearly not lost on HAL. If you're thinking of doing a cruise, check out Holland America Line. You'd be impressed with everything, especially the handsome comedy magician from Toronto Canada who's been flown in especially to entertain you. He also is not immune to the generous offer of a glass of scotch from appreciating passengers who've just seen the show. Just sayin'… and, thanks to the 3 passengers who did that this week 😉

Until next time,
Good Night and Good Luck

Jane Doe